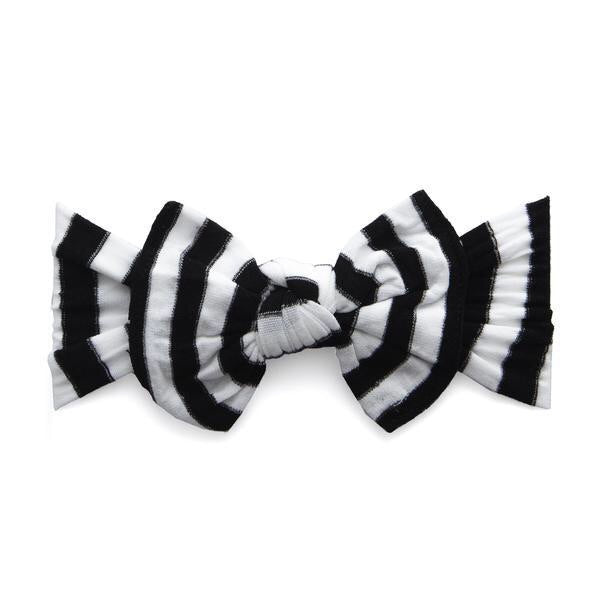 Baby Bling - Patterned Knot Headbands
The Baby Bling Patterned Knot has a similar stretch to their Classic Knot, with a fun pattern woven into the fabric for a print that really pops! Made from a nylon/polyester/spandex blend material for a secure fit on your babe's head.
Baby Bling rated these headbands with a 2 dot stretch, meaning they want to give you that good hug, but not a tight squeeze. The bow is 4 inches in length and the band having a 6.5 inch diameter. Suggested to be one size fits most.
Care instructions: Untie the knot from the band. Hand wash the two pieces with warm water and a mild soap. Lay pieces flat to dry and then re-tie.
Grows with your baby
Made from the softest nylon
The perfect accessory to her outfit
Safe to wash when dirtied or stretched
Comfortable to wear all day
A great gift for a new mom
---
Share this Product
---
More from this Collection